In person
Location
MM81
Av. de Tervueren 81
1040 Etterbeek
Metro: Merode or Montgomery

Teacher
Sign up
Day of Nourishment: Cultivating Joy
For people who already practice mindfulness or yoga and for everyone looking for some peace and calm. Sunday 27 March, from 10.00 to 16.30.
With mindfulness teacher Beate Trück
Since our brain has the tendency to focus on negative thoughts it is important to learn how to shift towards more positivity. In this one-day retreat we are focusing on meditations that help us cultivate joy and gratitude.
Many people think that their happiness depends on external factors such as money, professional success, love or even the weather. But what if you could learn to be happy, independently of what life throws at you? Would it not be wonderful to know how to restore your happiness when something unwanted happens and to enjoy the good things more fully?
We will use practices that can help you to bring more joy, peace and fulfilment to your life by using the method of positive neuroplasticity developed by neuroscientist Dr. Rick Hanson to transform ordinary day-to-day experiences into inner strengths, such as resilience, self-confidence, compassion, joy and a feeling of being loved. The mindful internalisation of such psychological resources can help us deal with feelings of anxiety, depression, anger, addiction, loss and shame, and support our wellbeing, emotional healing and resilience.

A day of mindfulness allows you to take a deeper dive, so you can at the same time refresh and deepen your practice. This can help you reconnect with meditation and boost your motivation to continue with it on a daily basis. You can also feel the benefit of meditating in a group (again).
We will practice a mix of different forms of meditation, mindful walking and stretching, to bring your mind to rest and to tune into what really matters to you.
The day will mostly take place in silence, with English instructions given by the teacher. We also encourage you to refrain from using your phone.

Ideally, you already have some experience with mindfulness and/or yoga. If you are completely new to mindfulness or yoga, please get in touch with us at info@brusselsmindfulness.be.

What you will walk away with
A renewed ability to connect to your own sources of deep joy and calm
A feeling of being less stressed and more in line with your purpose in life
The ability to tap into your own resources of wellbeing
New tools to focus more on the bright side of life
New ideas and inspiration on how to deepen your mindfulness or spiritual practice
A renewed or deepened meditation habit
The location
The day will take place at MM81, a beautiful and spacious Maison de maître between metro Merode and Montgomery on Avenue de Tervueren in Brussels. It also has a lovely garden with a pond. If the weather allows, we will do some outdoor practices in the beautiful garden.
Tea, coffee and snacks are available throughout the day. Please bring your own lunch as well as a yoga mat and blanket.

COVID-19 Precautions
In order to ensure everyone's health and safety, and until further notice, we ask that you provide a valid Covid Safe Ticket for our residential activities. You will need to show this to the teacher upon arrival, otherwise you will not be allowed to participate.
There are 3 different types of certificates that prove you are Covid-safe:
A vaccination certificate proves that you have been fully vaccinated against the Covid-19 virus.
A test certificate proves that you have taken a negative Covid-19 test at the latest 48 hours before the start of the activity.
A recovery certificate shows that you have recovered from Covid-19 after a previous positive Covid-19 test.
You can find more information on how to get the Covid Safe Ticket here: https://covidsafe.be/en
This information is subject to change depending on the government guidelines at the time of the event.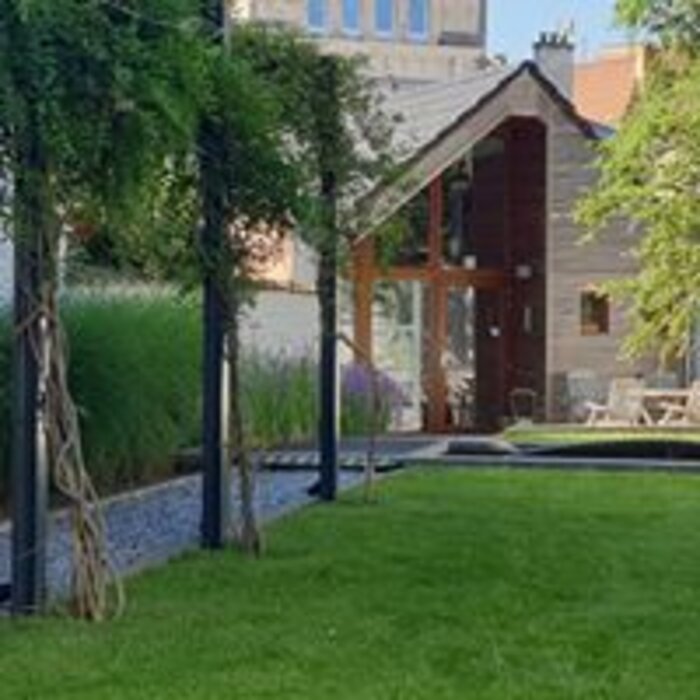 The Programme
09.30 Arrivals
10.00 Introduction, mindful yoga and opening meditation
11.30 Tea meditation
11.45 Mindful walking and sitting meditation
13.00 Mindful lunch in silence (please bring your own lunch)
13.45 Outdoor session using all senses explore nature's beauty (if weather allows it), alternatively sitting and walking meditation
14.45 Tea meditation
15.00 Sitting meditation, gentle practices to end the silence and closing session
16.30 Departures

The Teacher
Beate Trück is an experienced mindfulness teacher, teacher trainer, supervisor and founder of Brussels Mindfulness. She has been trained and certified as a MBSR-teacher by Arbor-Seminare in Germany, and has given many workshops, courses and retreats to an international audience over the past years. She has also been trained on positive neuropsychology and HEAL by Rick Hanson from 2015 to 2018 and is since then authorised to teach his method. More information on HEAL and positive neuropsychology can be found here.

Rates
Day of Nourishment: € 99 (incl. VAT)
Tea breaks are included, but please bring your own lunch.

Registrations will close on Saturday 26 March at 17.00 CET, but we recommend registering immediately to avoid being on the waiting list.
Digital detox and silence
Throughout the day we will be practising digital detox to give our mind some rest. Please put your phone in flight mode or do not bring it at all so you are not tempted to check your messages. Please inform your relatives that you won't be reachable during this day (except in case of emergency).
For most of the day we will be in silence to deepen a feeling of rest and peace while being connected with the group.

Do not hesitate to get in touch with us if you have any questions. For administrative and practical questions, please contact info@brusselsmindfulness.be. For questions about our courses and events, have a look at our FAQ.
If you want to discuss something directly with the teacher, you can contact Beate Trück via beate.trueck@brusselsmindfulness.be.
Many thanks for your registration. We look forward to meeting you in the course.
Please fill out the form below in order to register for the Day of Nourishment. This information is important for the teacher to understand your motivation to participate.
All information you provide will be treated confidentially and will never be shared with third parties. We will get in touch with you if we have any questions, so please provide the phone number on which we can most easily reach you. Please check our privacy policy here.
Please check our terms & conditions about cancellations and refunds.

Registration Form
You will be asked to fill out your name and further contact details in the next page.
Once you click the registration button, you will be taken to a secure payment system (first e-act.nl and then mollie.com). Your data will be treated confidentially and will not be shared with third parties, except for the information necessary to process the payment.